Archive for the 'Threats' Category
The garden is doing well. It is slower than last year but we harvested the first few tomatoes over the weekend and the share this week including cucumbers and summer squash.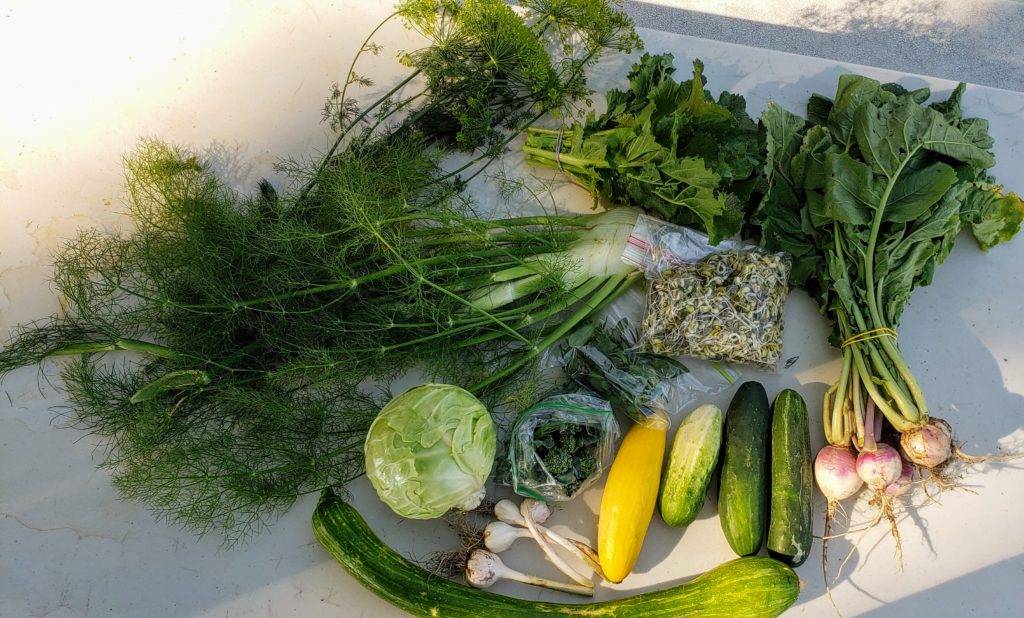 On the 5th of July we had an infestation of Japanese Beetles. We found them on our hazelnut trees, apple trees and everything around those trees. We put up some traps and caught over a gallon of them over night. Also spayed with BT but not BTg so who knows if it will work. Dusted effected areas with diatomaceous earth. Hopefully something will work or we could lose the trees and the squash and basil planted around them.
We have also added several recipes to our recipe page. We will keep doing this all summer long and into the winter so you can figure out how we use the food we produce.
Usually when we talk to our members about shared risk and shared reward I talk about hail.  "If God gives us hail then we will replant more radishes and greens and get you as much as we can."  This after noon while walking through the garden to check out the progress from Memorial Day weekend planting I was shocked to see a threat that I would not have imagined.  We had large hoof prints meandering through our squash, and mustard and through the newly planted baby corn. (See the pictures below).
[Best_Wordpress_Gallery id="91″ gal_title="Garden 2018″]
Who would have thought that a couple of stray cows could be a risk to a productive CSA garden. They aren't even our cattle.  One of the local feeders called me at work to see if they belonged to me when they showed up to say hi to his herd.  If he hadn't called I'm not sure what I would have thought when I walked out to the garden.