Biggest News for the Week:
We have sold all 10 CSA shares this year.  We have several new customers and some returning ones.  At least 3 of the new customers are from posting a classified ad on the Nextdoor Neighborhood App.  It is a great communication tool for neighbors and it really helped sell our last few shares and at no cost to us.
A Bit of Work in the Garden:
After a week of cold wet and rainy weather (not at all unusual for the end of March), we had a beautiful Sunday.  Kathy and I planned ahead and went to church last night so we could work on the garden and other projects today.  We did not get anything planted yet.  I want to run the tiller through the garden one more time before planting.  The weeds are starting to pop up and the tiller will make short work of them.  Of course that means I need to get it back from Sears repair first.  It should be done tomorrow.  They got the part in on Tuesday last week.  I did get some work done in the garden though.  I got the fences put up for the pole beans (blue lake and Asian long beans) and for the sweet peas (Now and Later, and a couple of other kinds).  We were hoping to get some of the greens planted today but ran out of time.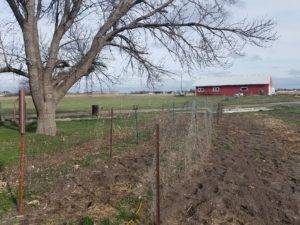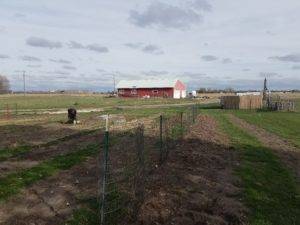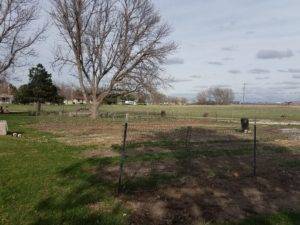 Other Projects:
We put bird netting over part of the chicken run today.  This is where we will put the young chickens.  We have 12 more of them (6 hens and 6 straight run) Cuckoo Maran, Silver Leghorns, Barred Rock, and Silver Laced Wyandotte.  Hopefully it will protect them from the hawk that has been patrolling the neighborhood.  We also need to plant potatoes and greens this week and maybe some broccoli rabe.