We are closing in on Labor Day.  The bush beans are looking like they are about done and the winter squash are starting to get some color.  The Nebraska State Fair is in full swing and Kathy and I both got ribbons on some of our entries.  I entered dehydrated tomatoes and shredded zucchini.  Kathy entered her green tomato curry, 4 spaghetti sauces and a hot pepper jelly.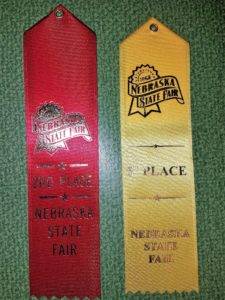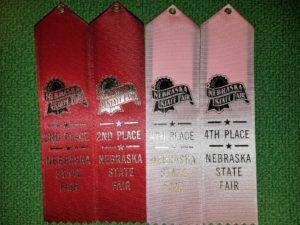 It was a busy week for many of our members.  We had 4 members contact us that they would not be picking up their shares.  I'm not sure if the shares are so big this time of year that they can't get them used or if they were just busy because of the fair.  I know at least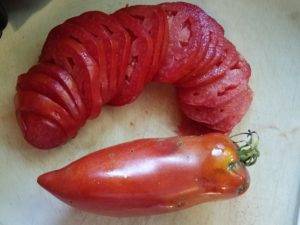 2 were busy because of the fair. We gave away one share and canned and dehydrated a bunch of the tomatoes many like the one above
I picked one of the Wisconsin Orange Flesh Honeydew.  It has a nice flavor and is very pretty.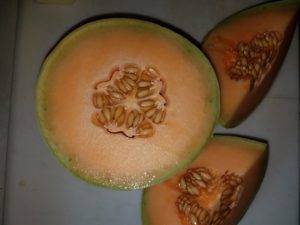 Here are pictures of the Week 14 share.  Only 4 more weeks this year.  Where has the time gone?
[Best_Wordpress_Gallery id="28″ gal_title="Week 14 August 30″]