We are donating the value of a short season share to Project Hunger for their Easter Basket Extravaganza. If you win our basket you can choose a short season (6 weeks of veggies, usually picked up on Thursday evening, between mid-July and mid-September) or $225 off of the cost of a full season share (15 weeks of veggies, usually picked up on Monday evening, between June and October).
The auction will be held on Saturday April 1 at First Presbyterian Church 2103 W. Anna in Grand Island, NE. You can get more information about Project Hunger at www.projecthunger.org. You have the opportunity to purchase our fresh vegetables for your self and your family and provide food to those in need in Grand Island.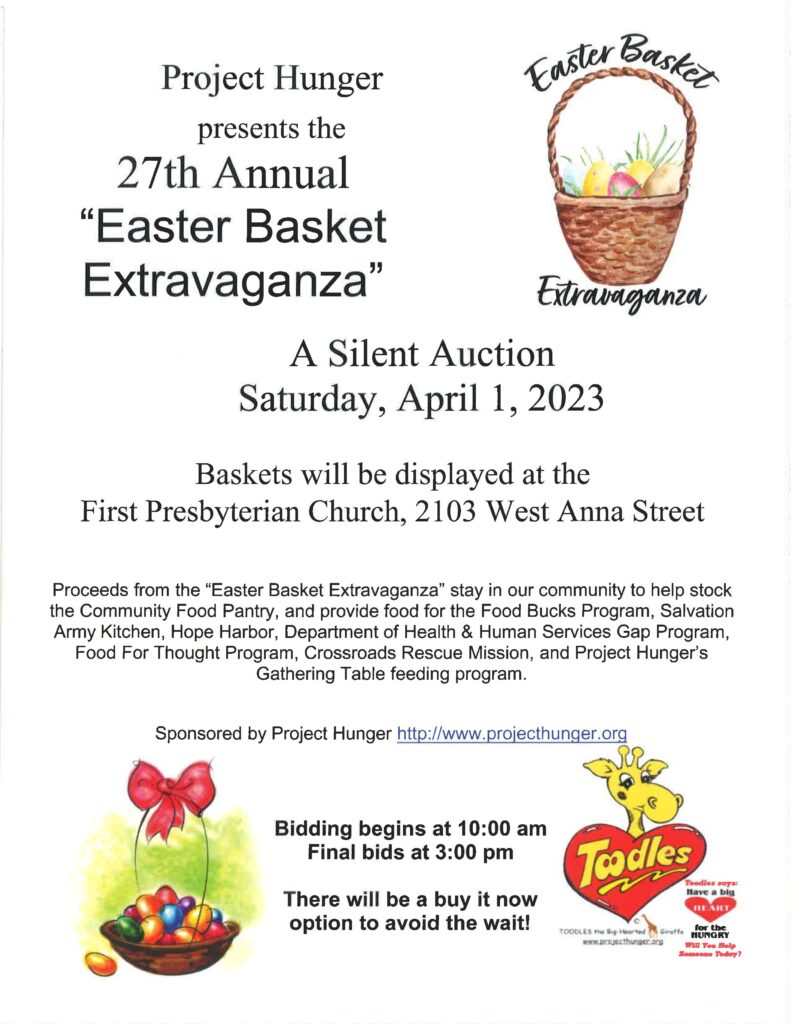 This is our second year contributing a basket and we are thrilled to have the opportunity to support the good work done by Project Hunger and all of the volunteers that support this fund raiser.